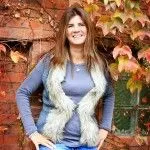 Natalie Alazrachi, MS, LMHC
Natalie Alazrachi is the co-founder, Chief Executive Officer, and Chief Financial Officer of Infinite Behavioral Health. Natalie earned her Bachelor of Science degree in 1993, from Bentley College in Marketing. She then went on to earn her Masters's in Mental Health Counseling from Nova Southeastern University in Florida in 2006. Natalie has over 25 years of business experience and brings a wealth of management expertise to the daily operations of Infinite Behavioral Health.
Natalie started Infinite Behavioral Health in 2010. After years of working in Florida's mental health community, she realized the need to create a mental health center with the primary goal of focusing on the client. She conceptualized a boutique-style mental health center that chooses to keep clinical caseloads to a manageable size so that clinicians can provide their clients with the care and attention they need without ever fearing that they will be lost in the bureaucratic maze of large conglomerate mental health facilities. When you enter the doors of Infinite Behavioral Health you can be reassured that you will never fall through the cracks of our clinical treatment.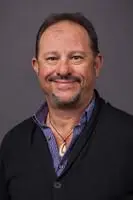 Antonio De Filippo, MD
Dr. Antonio De Filippo is triple board certified in Psychiatry, Psychosomatic Medicine, and Addiction Medicine. Currently practicing in Broward County Florida, Dr. De Filippo is active in many areas of the medical industry and is experienced in both the treatment and management aspects of the profession. He has extensive experience in the pharmaceutical industry as a consultant and national speaker to the world's largest pharmaceutical organizations.
Dr. De Filippo began his career as a double major at the University of Miami where he achieved a Bachelor of Science with honors. He continued his academic career at the University of South Florida where he earned his medical degree. He returned to Miami to complete his residency training at the University of Miami's Jackson Memorial Hospital. Doctor De Filippo currently is an adjunct professor of psychopharmacology at Nova University Medical School.

Dr. De Filippo is an active physician in his private practice which is comprised of three offices in Broward County. He has been or is currently the Chief Medical Officer, Medical Director, and/or on the Board of Advisors to a number of institutions including Archways Community Mental Health Center, Susan B. Anthony Community Mental Health Center, Broward County Health Planning Council. He is also the Chief Executive Officer of South Florida Psychiatric Services. Dr. De Filippo is a speaker for several major pharmaceutical corporations and is frequently requested as a consultant and trainer at national medical advisory meetings. He is fluent in English, Italian, and Spanish.