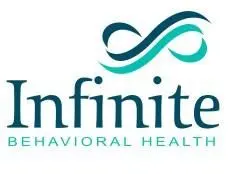 Infinite Behavioral Health opened its doors in September 2010. Over the years Infinite has been of service to the mental health and substance abuse community through a variety of clinical programs. Currently, Infinite provides outpatient individual, couple and family therapeutic services along with psychiatric medication management. Our services are available on-site and through telehealth. We know that making that first step into wellness can seem daunting but we are here to help alleviate anything you may be experiencing. Our fully licensed clinicians are experienced in helping those suffering from depression, anxiety, bipolar disorder, anger management, trauma, grief, life stressors, psychosis or addiction.
Infinite Behavioral Health utilizes a treatment team approach with person centered treatment. When you enter into wellness with us you can expect to be clinically evaluated by our licensed clinician and provided with recommendations for the best course of your treatment. You are at the center of your care. In conjunction with individual therapy, Infinite Behavioral Health provides psychiatric medication management should your treatment plan recommend it or upon request.
Here at Infinite Behavioral Health, we take pride in stabilizing clients who struggle with persistent mental health issues. We have a long history of drastically decreasing the number of inpatient hospitalizations a client may experience due to their mental health symptoms. We believe our boutique treatment center enables us to provide our clients with that extra care that larger agencies don't have the capacity to provide.